Please visit Again
when you come to Osaka.
A "greeting" that connects us heart to heart
Please enjoy the delicious taste of deep fried skewers in Kitashinchi, Osaka. At Kitashinchi Skewers Again, we serve skewers made from a variety of ingredients that invoke the Japanese spirit.
Our chefs draw out the flavor of each high-quality, seasonal ingredient to create our restaurant's distinctive taste.
Please visit us to experience the spirit of Japanese cuisine through dishes prepared with heart and soul.
Shrimp

A deep fried shrimp skewer is served as a "greeting."
Our high quality shrimps are paralyzed right before they are deep fried to bring out the sweetness.
Before eating, Japanese people use the greeting "itadakimasu," which means "thank you for this blessing." We hope that you will understand the chef's sentiments through the taste of this first skewer.
Quail

"1 minute, 52 seconds."
The quail skewer shows off our culinary techniques. A single second can make a difference to the taste and texture, so we set an exact time to boil the quail. This skewer demonstrates the culinary skill of our chefs.

Fillet

Please savor our third fillet skewer, made of the highest quality of wagyu beef.
If the first skewer is a greeting, and the second a demonstration of our skill, then the third skewer is where we get serious!
Fried skewer restaurants in Japan always provide these three skewers. That is why, after tasting the difference in our three skewers, we believe that you will understand what makes our restaurant special.
Please enjoy the refreshing taste of Again's fried skewers
It goes without saying that we use only high quality ingredients. However, what is important is how we use those ingredients. At our restaurant, we use two different types of batter depending on the ingredient.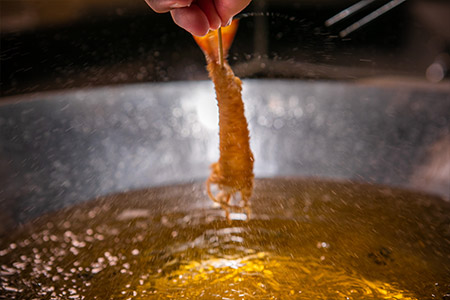 The key to good taste is in the timing that each ingredient is removed from the oil. We have also devised ways to drain the excess oil so that your meal will have a refreshing taste.
Taking some time to draw out the flavor is very important for deep fried skewers.
For deep fried skewers,
it is important to take some time to draw out the flavor.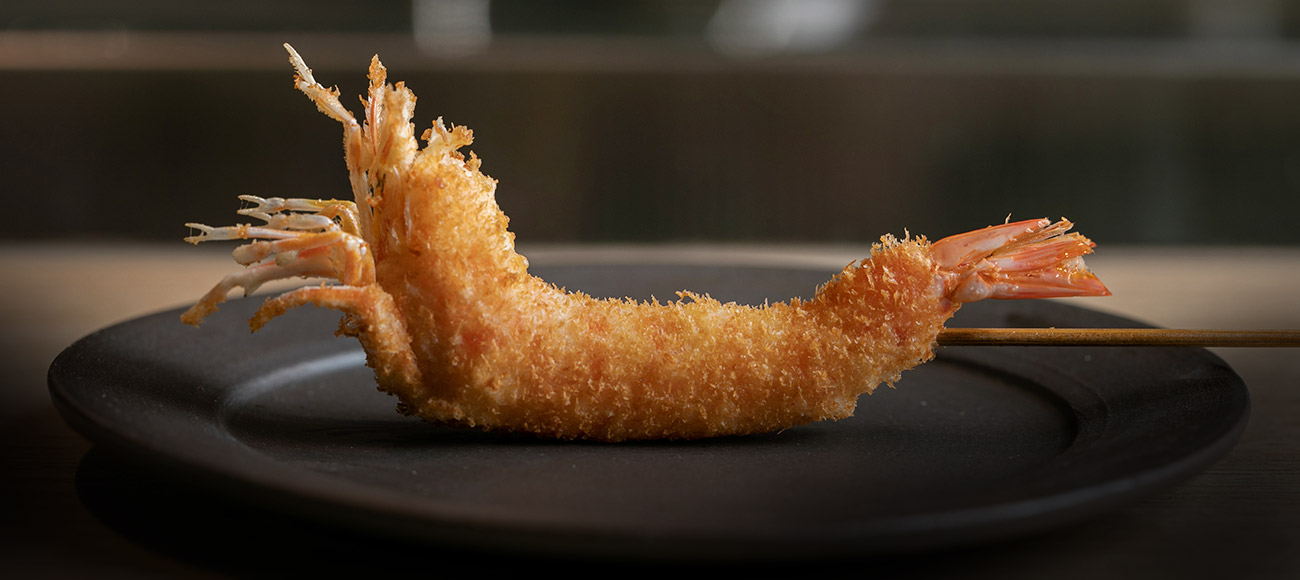 Again Course
\9,900

(tax included)

A fried skewer course made with seasonal ingredients. We would be delighted for you to experience the spirit of Japanese cuisine through this course.
Our manager will recommend a brand of Japanese sake that complements the meal, so we hope you will enjoy dining on deep fried skewers with a good drink.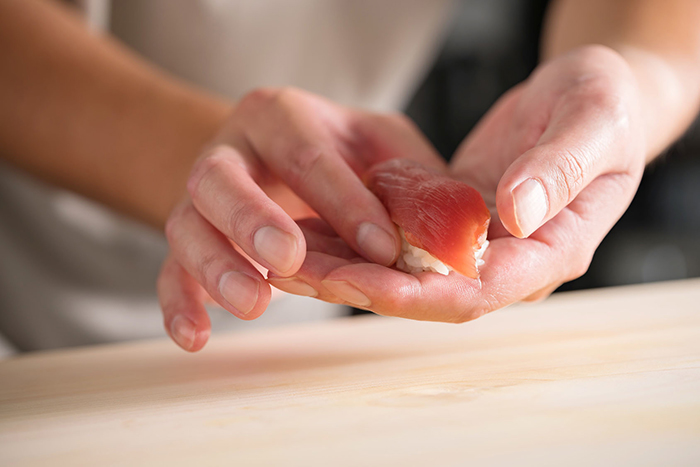 fried skewers&Sushi Course
\12,000

(tax not included)

This course includes sushi and deep fried skewers.
Drinks list

We do not have a standard drink list.
Rather, we will offer you the seasonal beverages that we have on hand.
Please let us know your budget range, and we will choose a sake or wine that complements your meal.
Restaurant interior

To eat freshly prepared dishes hot off the stove, grab a counter seat.
From there, you can watch the chef skillfully prepare your meal before your eyes.
We also have an ambient Japanese-style private room. This is perfect for enjoying your meal without worrying about the people around you.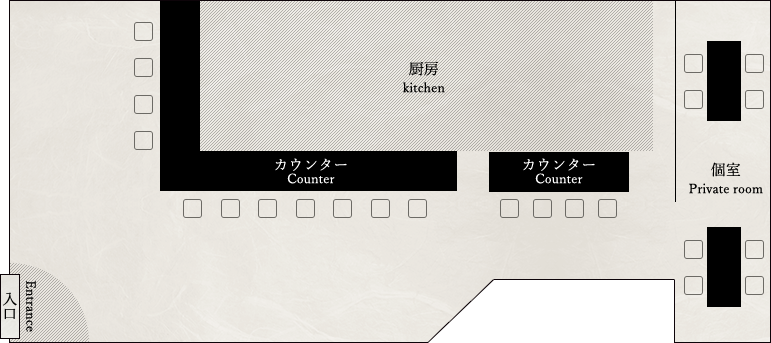 Restaurant name

Kitashinchi Skewers Again
Reservation/inquiries

06-6346-0020
Just tell us that you saw our homepage!
Address

4th Floor Mori Building, 1-5-7 Sonezakishinchi, Kita-ku, Osaka-city, Osaka 530-0002
Business hours

18:00 p.m. - 22:30 p.m.
Access

Four minutes walk from Kitashinchi Station on the JR Tozai Line.
Five minutes walk from Nishi-Umeda Station on the Osaka Metro Yotsubashi Line.
Total number of seats

24 seats
(16 counter seats, private room seats up to 8)
Reserved

Possible to reserve the entire restaurant
Credit cards

Accepted(JCB、VISA、Master、AMEX、Diners)
Rules

When eating at our restaurant, please to not bother the other customers by speaking in an overly loud voice.
Please order one course per person.
We carefully prepare each skewer one at a time, so skewers will be served one at a time.